Overview
14 Degrees Logistics is a temperature controlled, purpose built facility that has been designed to handle the storage and distribution for food and beverage.
Vinsight will create a spreadsheet, in the format required by 14 Degrees for you to forward to them for shipping.
In this document:
Enabling the 14 Degrees Plug-in
To enable the 14 Degrees plug-in, go to Settings > Add-ons.  Find 14 Degrees and click 'Setup'.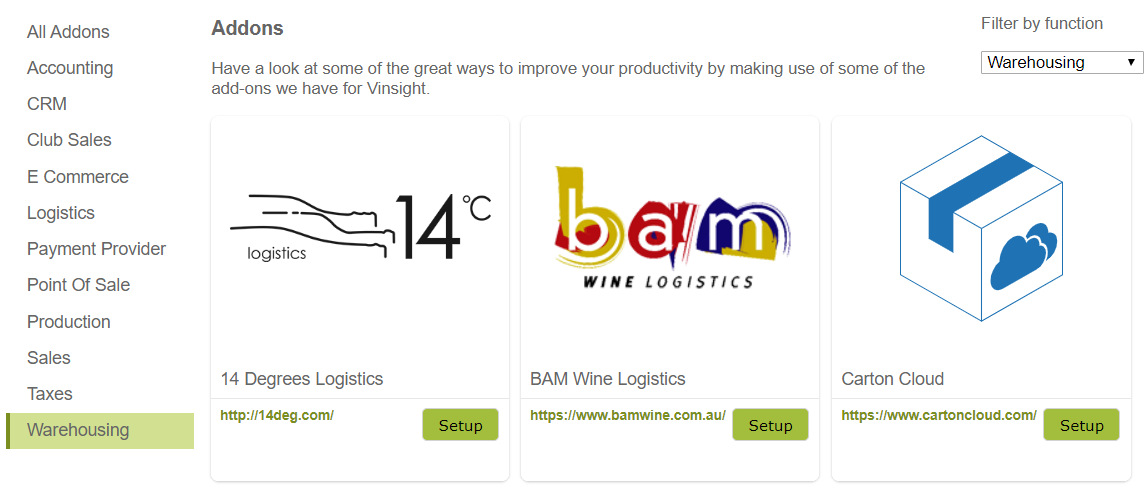 Fill in your company name and the short code that 14 Degrees know you by and an email address for you to be notified failed communication attempts.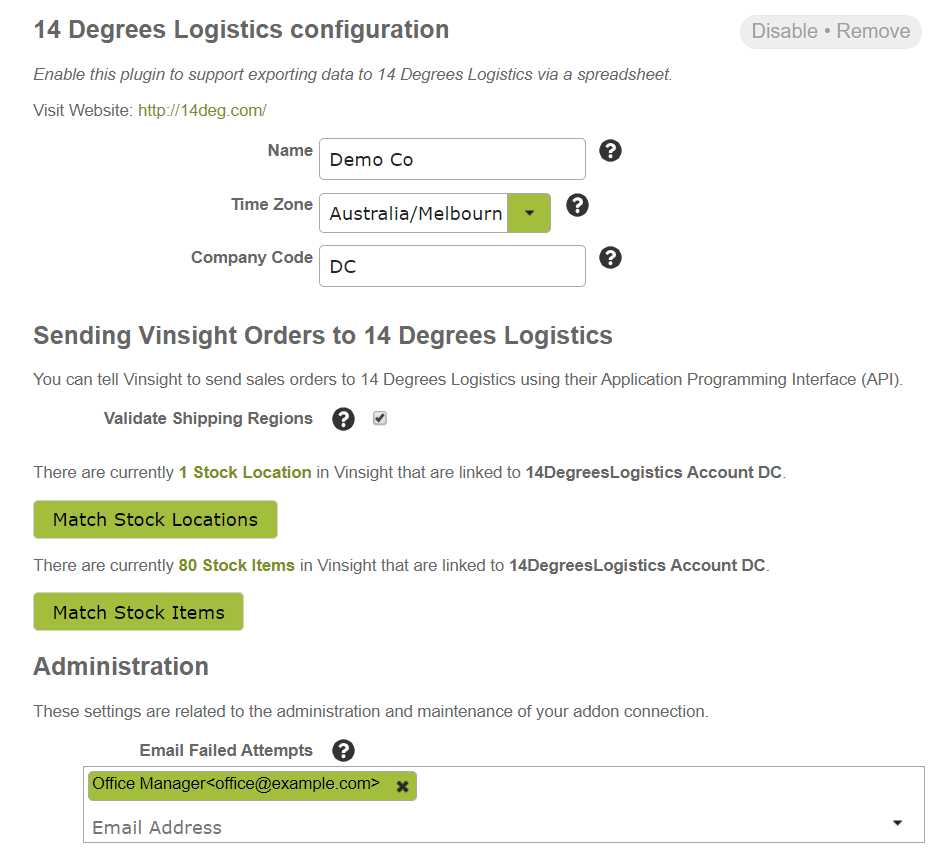 Matching Stock Item Codes:
Trunk vs Boot, Fries vs Chips, Mom and Mum same great things subtley different names, you have to match your Stock Item Codes that you use against those your warehouse uses. You can do this in bulk by clicking the "Match Stock Items" in the image above. Or if you get a warning or have a new product, you can do this in the Stock Item page itself: