Overview
Carton Cloud is an easy-to-use (TMS) transport management system and (WMS) warehouse management system with a mission of making complicated logistics, simple.
Vinsight will create a spreadsheet, in the format required by Carton Cloud for you to forward to them for shipping.
In this document:
Enabling the Carton Cloud Plug-in
To enable the Carton Cloud plug-in, go to Settings > Add-ons.  Find Carton Cloud and click 'Setup'.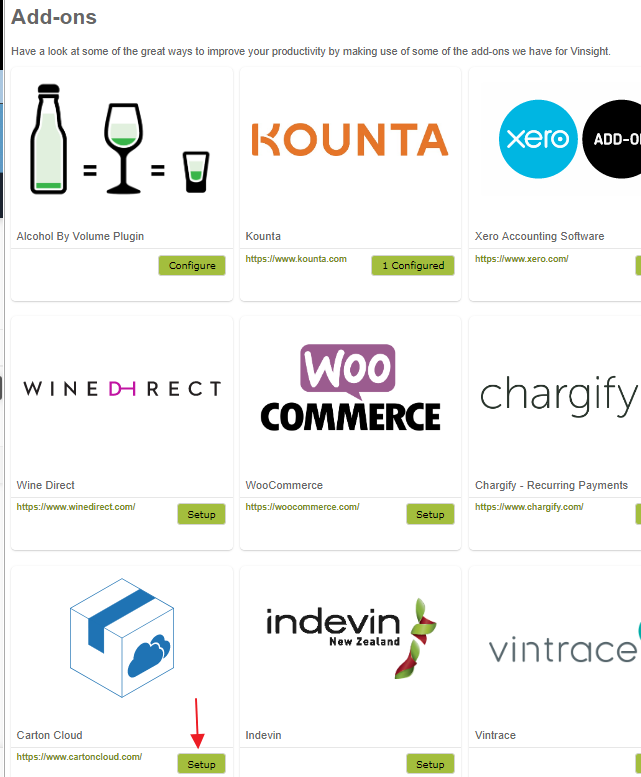 Choose which Payment Terms you want Carton Cloud to see as Cash On Delivery, and click 'Save Configuration'.