Home » Connecting to Xero
Overview
Linking Vinsight to Xero is easy.  It is done from  Add-ons  in the Settings > Setup area.  Just follow the five simple steps outlined below.
1.  Firstly you should check that you can login to Xero and have access to the organisation that you want to link to.
2.  Login to Vinsight and go to
Add-ons
then click the Setup button in the Xero panel.
3.   Next click the big blue "Connect to Xero" button and you will be taken to Xero to approve connecting Vinsight and Xero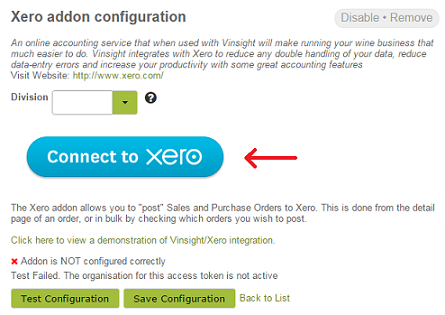 4.  Choose which Xero organisation you wish to connect to and click 'Authorise':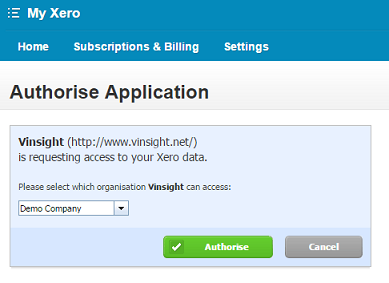 5.  You should now be returned to Vinsight and be able to see which organisation you are connected to.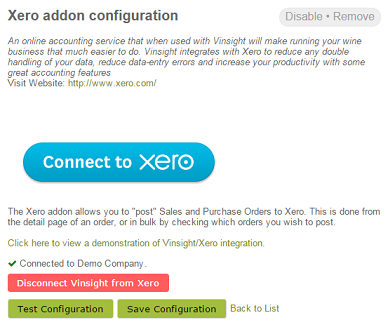 This authorises Vinsight and Xero to talk to each other.  This authorisation expires every 12 months so you will have to repeat this process each year.