Overview
Packaging Operations should be used when you want to transfer your finished blends to finished inventory or add items to finished inventory.  They are used to record the transfer from bulk product into bottle and record any additives or packaging items used,  such as bottles, caps, labels and cartons. The packaging operations also allow you to track lot code information.
In this document:
Listing and Searching Packaging Operations
The Packaging Operations list works in the same way as all the other major lists in Vinsight.   You can search for particular packaging operations by using the search box located next to the 'New' button near the top of the screen or the advanced search button directly below that.
 
Planning Packaging Operations
Packaging Operations can be planned in advance to create a schedule for you or your staff to follow and implement.  Simply create a packaging operation using the instructions detailed below, but ensure you put the date you are scheduling the operation for, in the Date field.  The operation should be 'saved' but not 'completed'.
A quick look at the 'Agenda' tab will detail all the packaging work scheduled for a particular time period.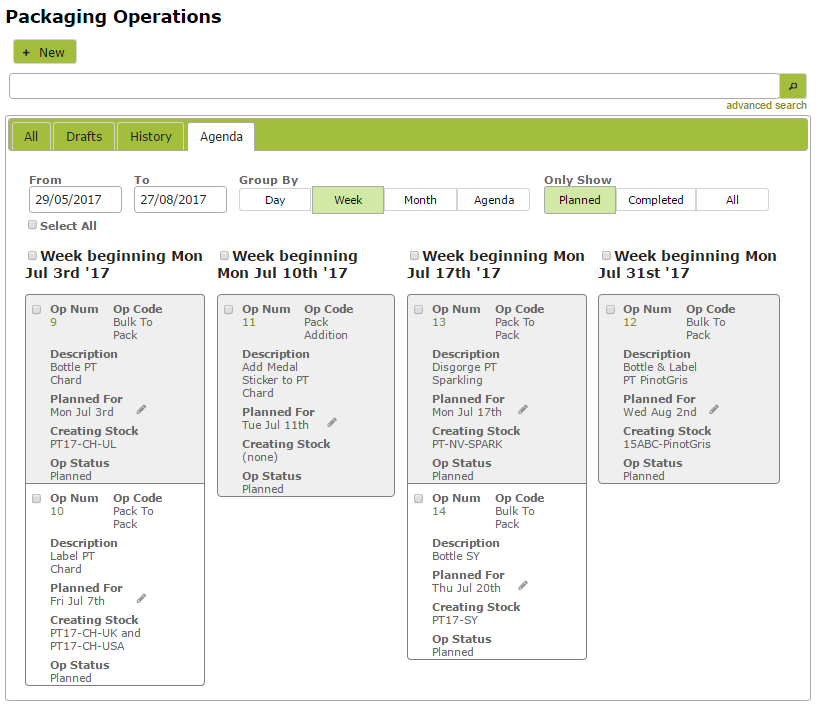 You can also adjust the schedule from this view.   You can drag and drop the operations to move something forward or backwards.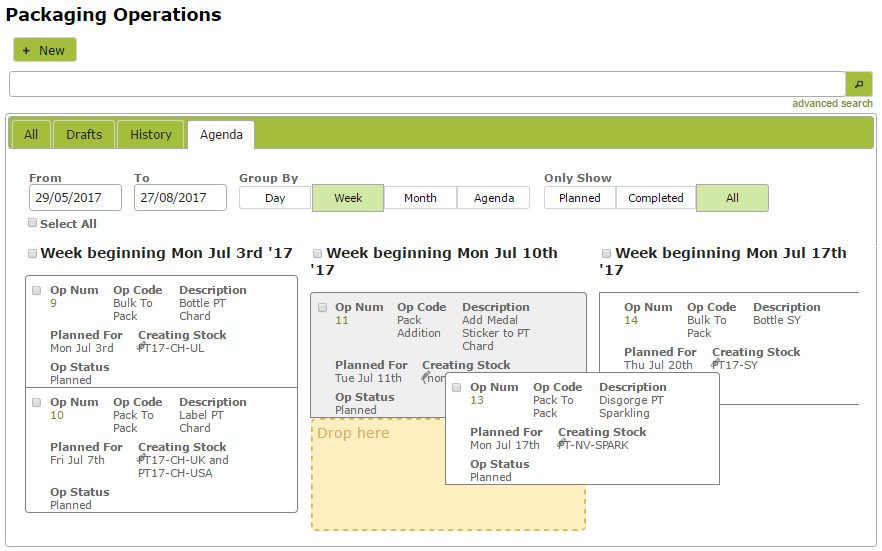 The date would automatically change to reflect the day, week or month it has been dragged to.  Alternatively, you can edit the planned date directly by clicking on the 'Planned For' date and selecting a new date from the drop down calendar.  The operation will then move to the column that reflects the new date.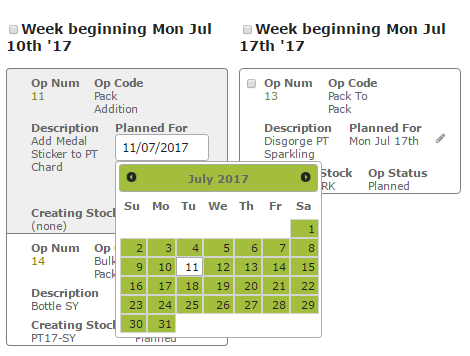 Once the planned work has been completed. remember to 'complete' the operation.  This will execute any movements of stock and mark the operation as completed.  To view both planned and completed operations within a time period, simply select 'All' on the 'Agenda' view.  Here we have Completed Op Num 9 (Bottle PT Chard) and it is now shown as 'completed' on the 'Agenda' view.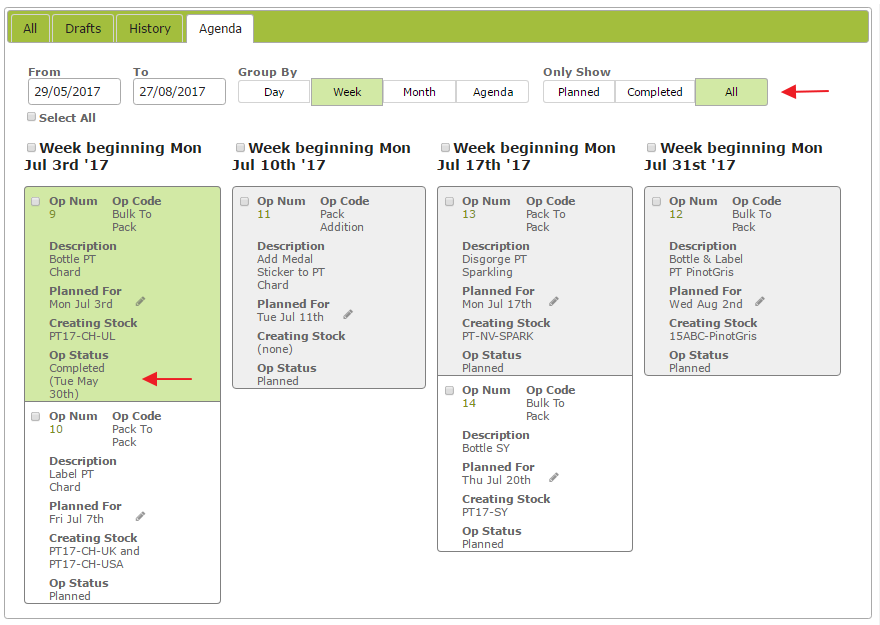 Creating New Operations
To create a new Packaging Operation, click on the "New" button at the top of the Packaging Operation List. You will be taken to an empty Packaging Operation page.