Home » Syncing Data from Xero
Overview
As well as posting information from Vinsight to Xero, you will also want to sync information, such as payments made and currency conversions, back into Vinsight from Xero.
In this document:
Syncing Information From Xero
To sync information from Xero, simply select the sales order(s) you wish to update, from the Sales Order list, and click "update from Xero."
The best way to do this is selecting Sales Orders from the "Unpaid" tab.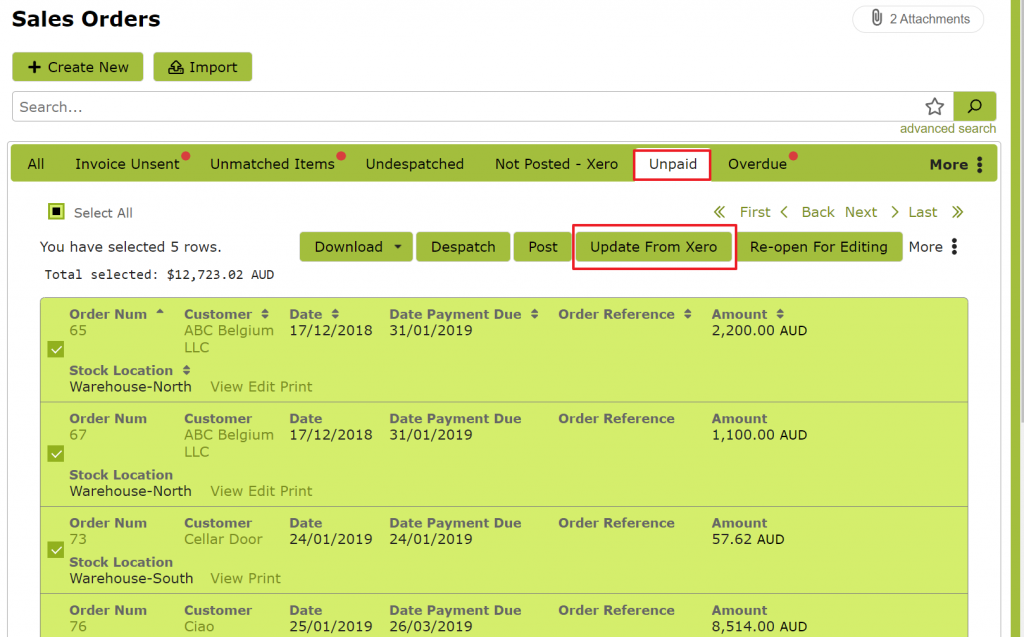 This will sync payment information from Xero, updating the "Date Paid" text box on the individual sales orders as well as updating Vinsight's 'unpaid' sales order list.
In addition, for orders using a foreign currency, Vinsight will take the exchange rate used by Xero for that order, to ensure reporting in Vinsight is consistent with your information held in Xero.
To update an individual Sales Order, simply select 'Update From Xero" from the "Xero Tile" drop down list.

You can also do this from the right side panel in a Sales Order, there is a button at the very bottom: