Home » Contact Activities
Overview
Contact Activities perform a similar function to many calendar apps. It allows sales people to schedule activities with their customers and export the data to other calendar apps. Contact Activities is a useful way for sales people to keep track of who, what and when their next appointment with a customer is. Managers can also use this to monitor sales people's productivity and make sure customers are contacted regularly.
In this document:
Viewing the next Activity
The Sales Dashboard provides a Contact Activities widget that shows the next five planned activities that needs to be carried out. This provides a quick way to view the next few planned activities and quickly update activities when they are completed without having to go to the Contact Activities List and edit each activity individually.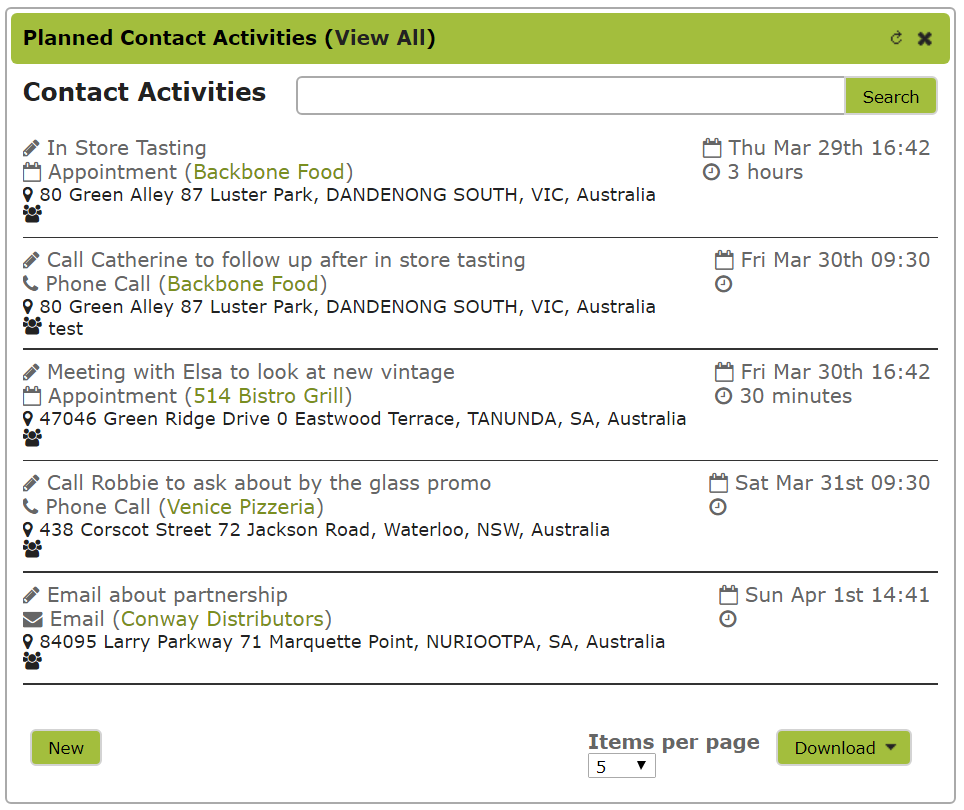 After finishing a planned activity, you can come back to the dashboard to quickly update the activity. By clicking on the activity in the widget, a pop up will appear which allows you to edit the activity.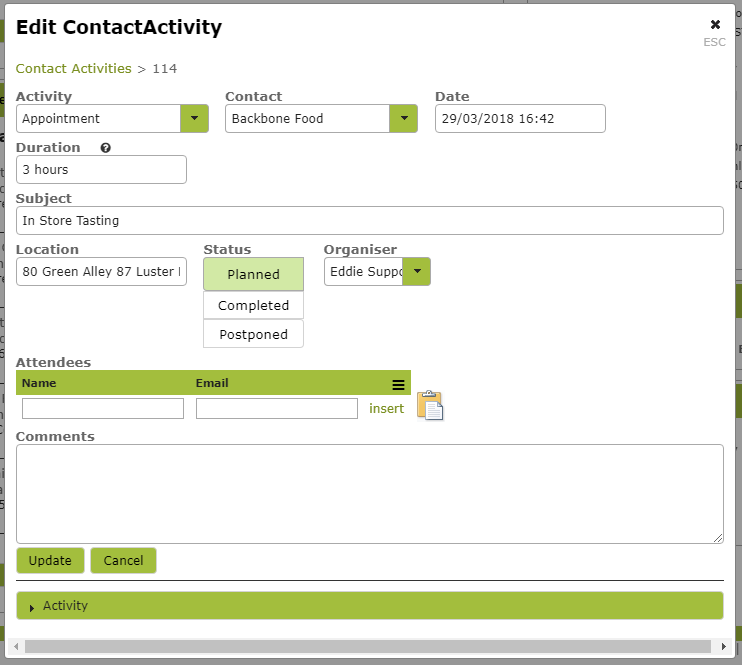 Checking Productivity:
The Contact Activities list allow you to view all and filter Contact Activities. When using the search bar at the top of the Contact Activities List, it will search by Activity, Contact, Organiser, and Location.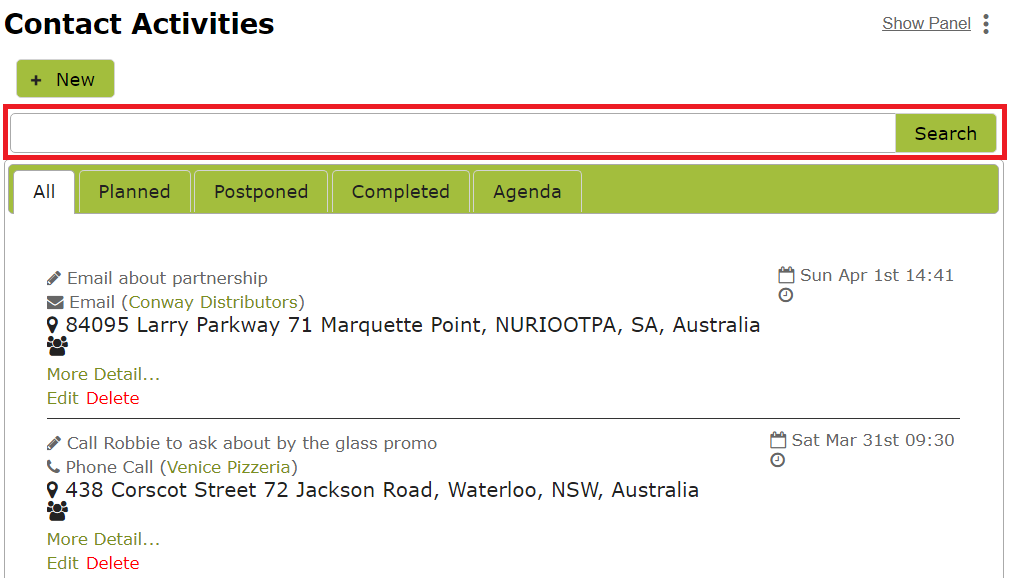 This allows Managers to filter by each Sales Person and look over their work to make sure they are meeting their quota.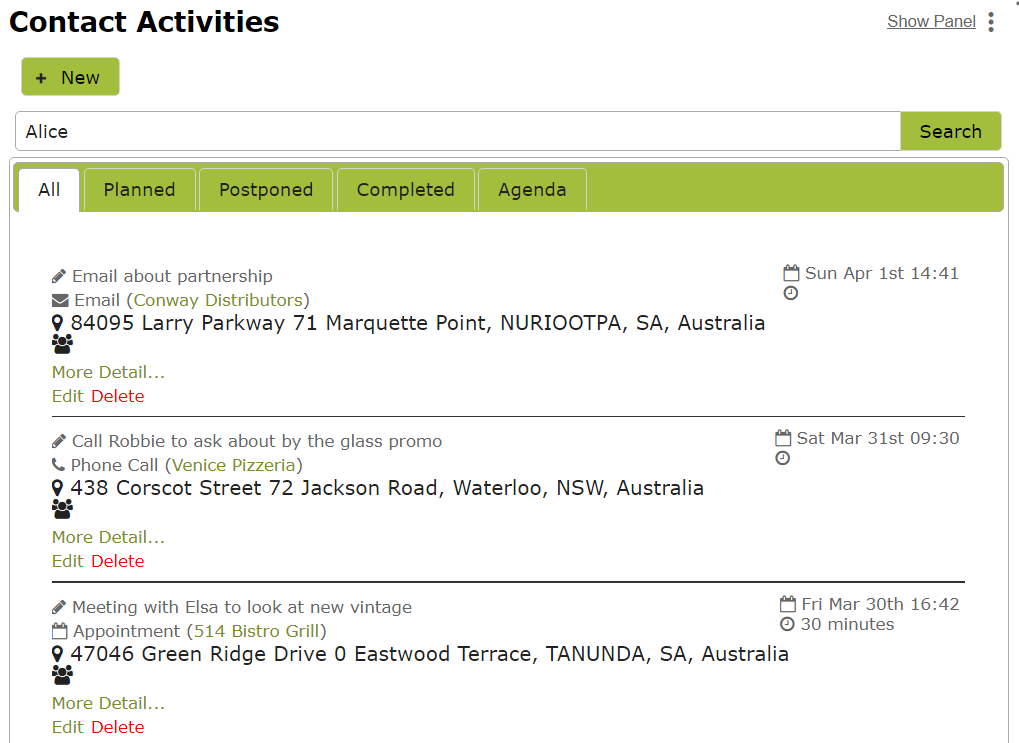 The search will also be useful to make sure that customers are contacted regularly to maintain good customer relationships. A quick search of customers will tell you when the last time you contacted them and then be able to create a reminder to contact the customer.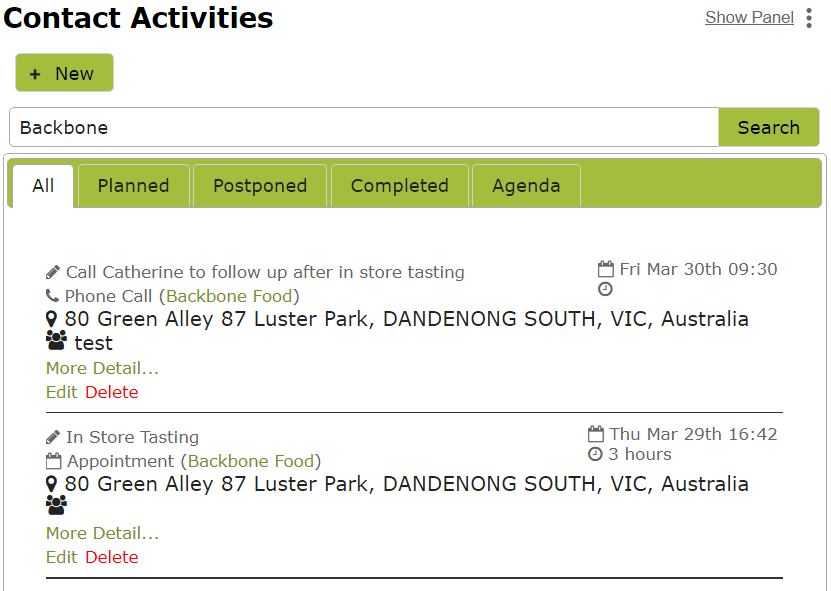 Reminding Attendees:
A useful feature is being able to email the details of a Contact Activity to the attendees of the Activity. To do this, you first view a Contact Activity by clicking "More Details…" for a Contact Activity in the Contact Activities List.