Home » Cost of Goods Sold Report
Overview
The Cost of Goods Sold report is available to all customers on subscription levels that support product costing.  This report runs off the 'Standard Cost' per unit value that is manually entered against each product in the 'Costings' area of each 'Stock Item.'  See Tracking/ Updating Standard Costs for information as to how to calculate an accurate 'Standard Cost' for each stock item.  This journal can be imported to Xero.
Creating a Report
The Cost of Goods Sold Report is found in the Quick Reports on the Accounts Dashboard.  Simply select criteria for the items you wish to include in the report, as well as the date constraints.  The report can be grouped by 'asset ledger', 'expense ledger' or both.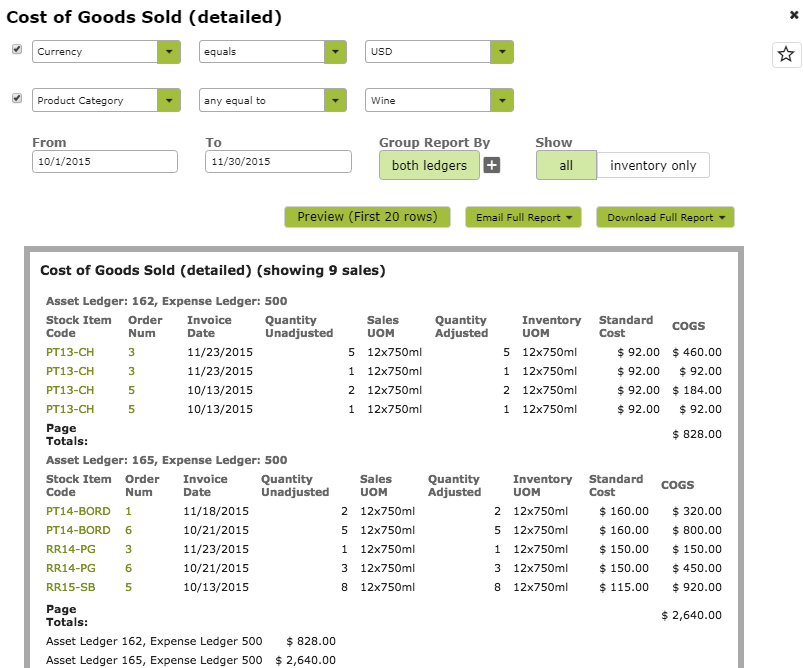 Once created you have the option of emailing the report, downloading it, or importing it to Xero. To import to Xero, click 'Import Manual Journals to Xero' on the Download button drop-down list and follow the instructions set out there.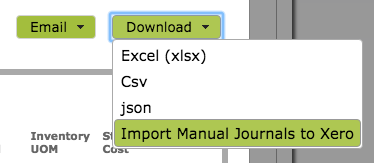 These instructions are set out below: