Vinsight has importers to help you get your key inventory related data from MYOB into Vinsight.
We have specific importers that handle the format exported from MYOB for the following areas:
MYOB Items can be imported to the Vinsight Stock Items importer
MYOB Customers and Suppliers can be imported to the Vinsight Contacts importer
MYOB Item Sales can be imported to the Vinsight Sales Orders importer
MYOB Item Purchases can be imported to the Vinsight Purchase Orders importer
You can export the correct format from the older offline MYOB or MYOB AccountRight
Steps to export from MYOB AccountRight:
1. From the file menu select the Import/Export Assistant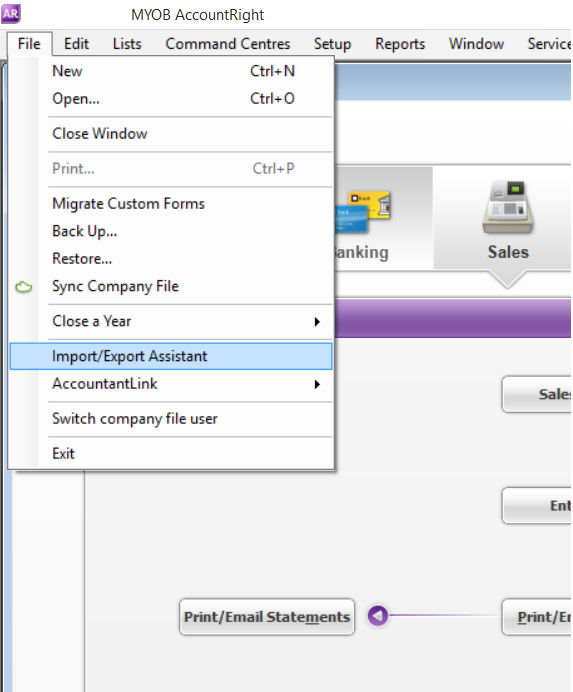 Or if you are using AccountRight Premier your menu may look like this: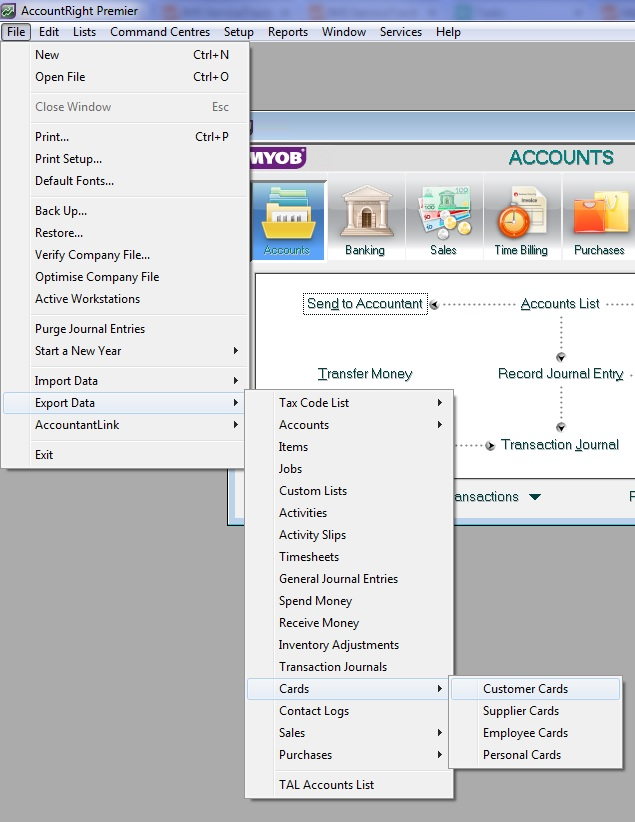 2. Select the export option and click next.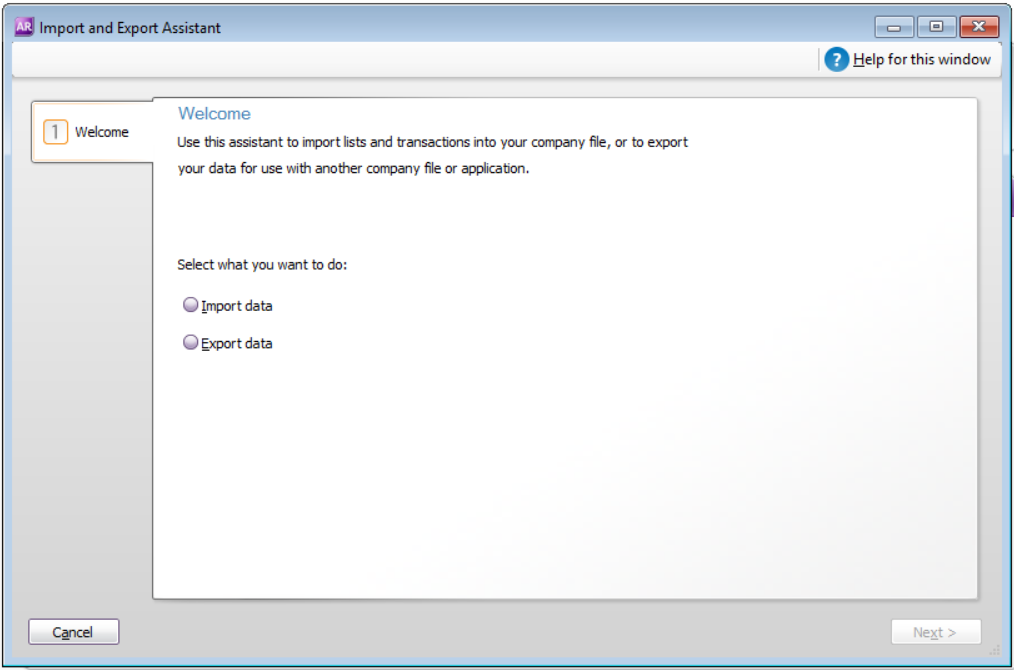 3. Choose the correct data type for what you need then click next.
Data Types
Items
Cards -> Customer Cards
Cards -> Supplier Cards
Sales -> Item Sales
Purchases -> Item Purchases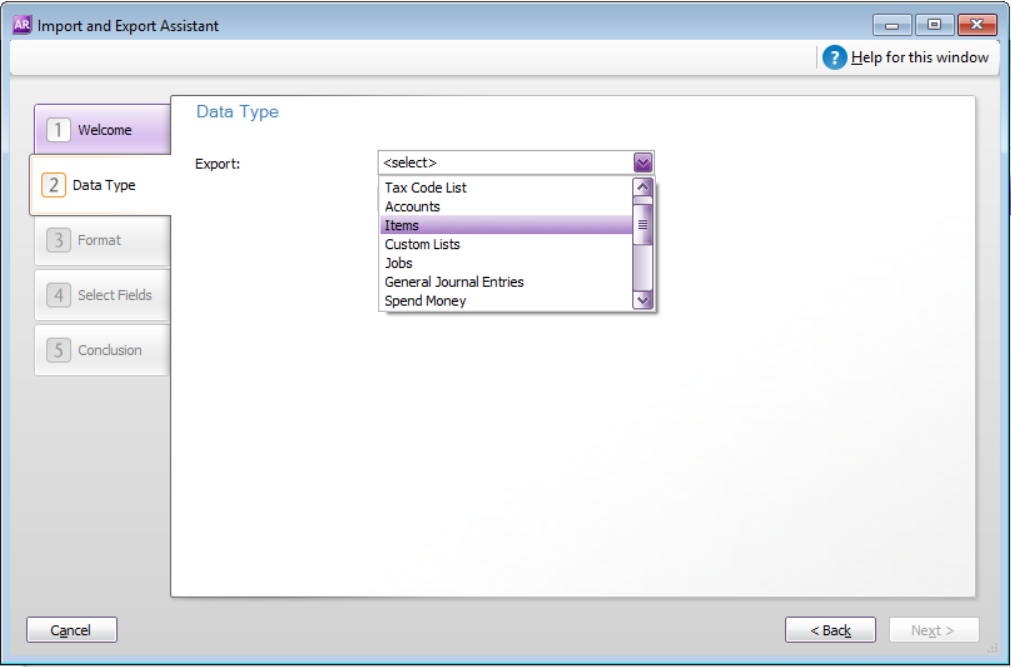 4. Use tab delimited and include the field headers then click next: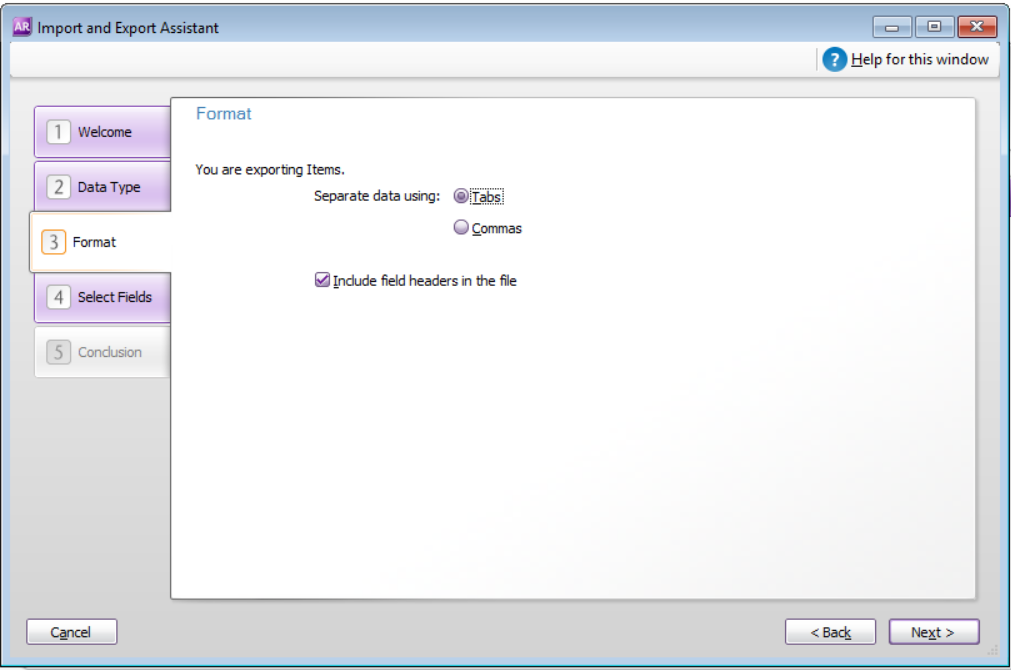 5. Click the "Add All>>" button so that all fields are exported then click export.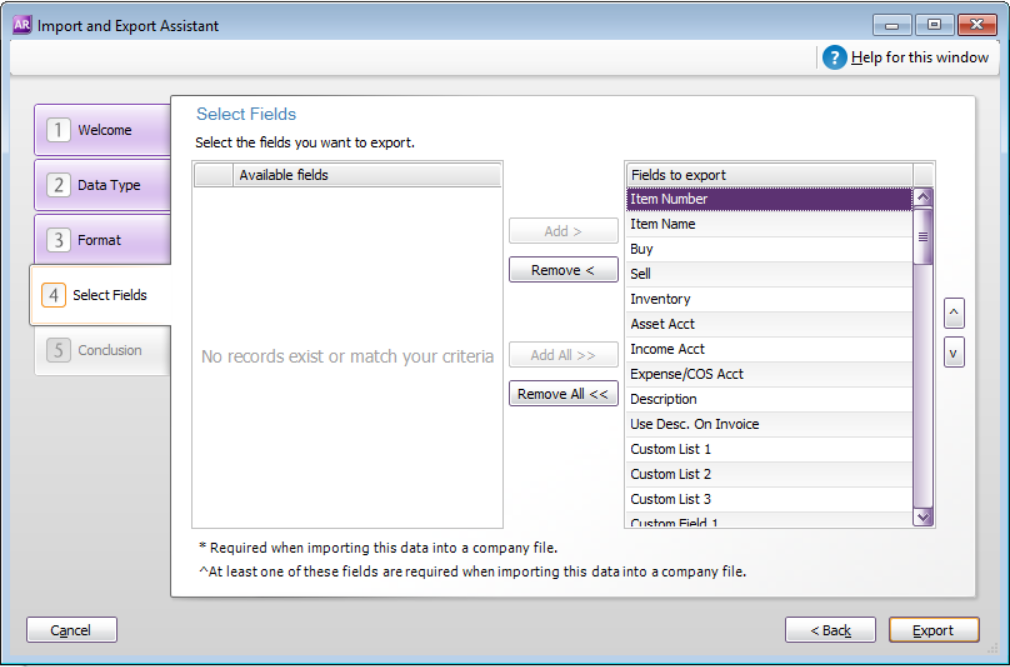 Save the exported file for use with the Vinsight importer. The default files are labelled similar to: CUST.txt, ITEM.txt, ITEMSALE.txt etc.
When you are at the relevant importer in Vinsight, ensure you use the MYOB version: